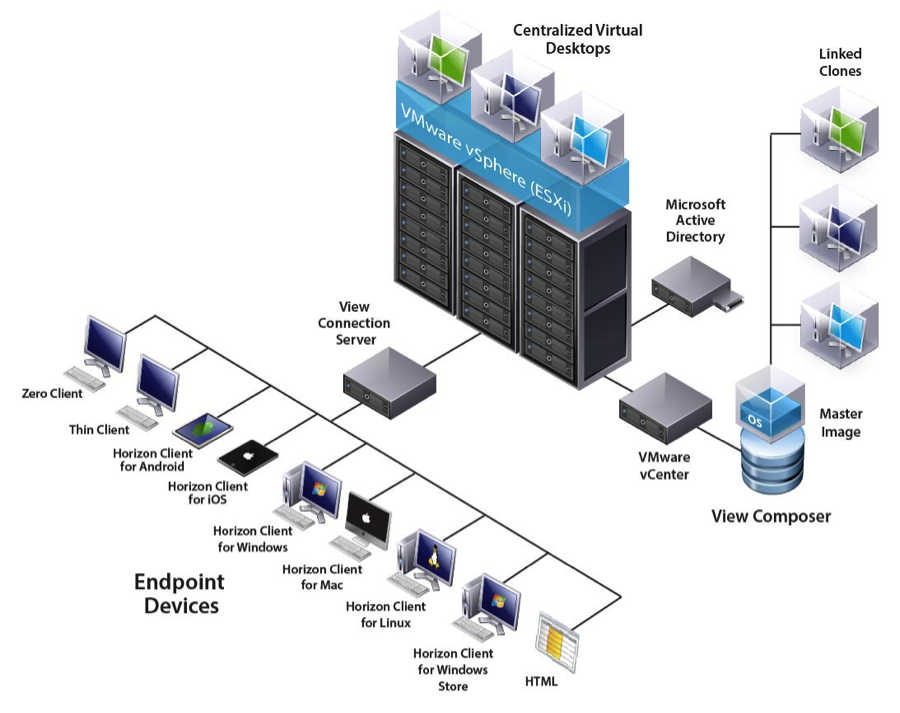 CloudNet Hosted Virtual Desktops
Deploying virtual desktops as a managed service enables organizations to respond faster to changing workplace needs and emerging opportunities. Virtualized desktops and applications can also be quickly and easily delivered to branch offices, outsourced and offshore employees, and mobile workers using iPad and Android tablets.
Delivers Desktops and Applications through a Single Platform
Transform static desktops into secure, digital workspaces that can be delivered on demand. Provision virtual or remote desktops and applications through a single VDI and app virtualization platform to streamline management and easily entitle end users.
Dramatically Improves ROI
Dynamically allocate resources with virtual storage, virtual compute and virtual networking to simplify management and drive down costs. Reduce day-to-day operations costs with a single platform that allows you to extend virtualization from our data center to your devices.
Secures Data and Simplifies Compliance
Consolidate control, delivery and protection of end user compute resources with policies that dynamically adapt to the end user's computing environment. Leverage virtual networking to simply and dynamically protect data center infrastructure and workloads.
Simplifies Desktop and Application Management
Take advantage of a modern desktop and application delivery architecture that delivers desktops in seconds, reduces storage and operational costs with truly stateless desktops and ensure painless application packaging and installation.
Supports a Rich, Adaptive User Experience
Provide a consistently great end user experience for knowledge workers, mobile workers and even 3D developers across devices, locations, media and connections.